This is a paperless solution, allowing you to send invoices from our system to yours.
• Your invoice is created by our billing system and sent to our eInvoicing partner
• An electronic file is created. This is to the specification your system requires.
• A legal, tax invoice in PDF format is created
• This invoice is accepted by your system. If it is rejected, it's sent back to us as a query
• The invoice is archived. You can then access this document through a portal
It saves you time in opening paper invoices, sorting them and entering them into your finance system.
It gives you more control and visibility of your orders and spend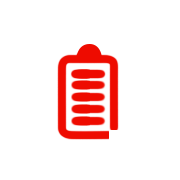 It improves reporting
¹ Qualifying criteria applies