Fluke Thermal Image Cameras and Thermography | RS Components
Professional Series Thermal Imaging Cameras
Fluke Professional Series thermal image cameras give contract and in-house service thermographers a wide range of extra capability . The range gives high quality images and advanced focus features such as MultiSharp™ Focus and LaserSharp® Auto Focus. Operation is easy, with a one-handed touch screen interface, and data transfer and analysis is easy, too. Typical applications include industrial maintenance, commercial facility maintenance and reliability inspections.
With IR-Fusion® with AutoBlend™ Fluke Connect®, and SmartView® software.
Find out how LaserSharp® Auto Focus can help you prevent expensive downtime and make you more energy efficient.
Fluke Ti480 PRO Thermal Imaging Camera
Fluke Ti480 PRO 9Hz Infrared Thermal Imaging Camera
The 9Hz Fluke Ti480 PRO Thermal Imager delivers stunning 640 x 480 resolution images and surprising affordability. This is the only 640 x 480 pistol grip thermal imager in the Fluke range. The Ti480 PRO is a rugged superbly engineered camera allowing users to perform thermal inspections with total confidence and speed.
Key Features:
Get 4x the pixel data with SuperResolution, which captures multiple images and combines them to create a 1280 x 960 image
LaserSharp® Auto Focus calculates distance to your designated target with pinpoint1 accuracy
MultiSharp™ Focus delivers automatically focused images throughout your field of view, dramatically eliminating potential for misdiagnosis IR Fusion® technology lets you easily adjust visible and infrared image blending
Fluke Connect® links your camera to the Fluke network of wireless test and measurement tools
Powerful, new, easy-to-use Fluke Connect® SmartView® desktop software is included
Fluke Connect SmartView desktop software is a comprehensive and connected software platform that represents the future of integrated equipment maintenance, monitoring, analysis and reporting. It easy to optimize thermal images, perform analytics, generate quick, robust reports, and export images to the cloud. You will also be able to integrate with Fluke Connect – the largest integrated system of software and maintenance tools in the world.
Performance Series Thermal Imaging Cameras
Fluke Performance Series thermal image cameras are suitable for a wide range of maintenance applications for technicians and contractors. These thermal image cameras feature the latest in thermography innovation and are affordable and feature rich. They produce good quality images with easy operation for quick scans and/or intermittent inspections. Ideal for electrical, mechanical HVAC and building inspections.
With IR-Fusion® with AutoBlend™, Fluke Connect™, and SmartView® software.
Fluke TiS Performance Series Thermal Cameras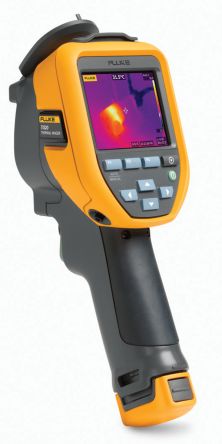 Easily see potential problems with precisely blended IR and visual images–with a 5MP visual camera, up to 320x240 resolution (76,800 pixels), and a large 3.5 inch LCD. Get precise focus as close as 15 cm (6 in) with manual focus version. Fluke renowned diagnostic tools such as Fluke Connect® and SmartView® software included for data sharing, storage, in-depth analysis and reporting
Fluke RSE Series Fixed Cameras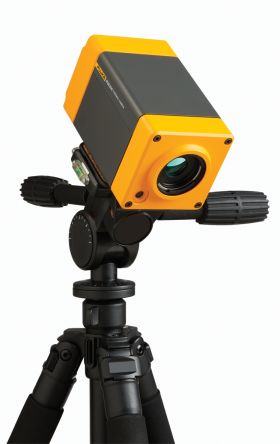 The first ever fully-radiometric, mounted Fluke infrared cameras, equipped with advanced features and software plug-ins to MATLAB® and LabVIEW®. Strategically mount these infrared cameras to your workstation or outdoors for continuous infrared data collection. Designed for your research, science and engineering needs, choose between 640x480 or 320x240 resolution infrared cameras to enhance testing and quality assurance procedures. Focus, auto capture images, adjust level and span, and analyze infrared videos frame-by-frame remotely from SmartView® desktop software, and enhance viewing with optional add-on lenses to target different applications (wide-angle, 2x and 4x telephoto, and macro)



Fluke 279 FC Thermal Multimeter
The 279 FC Thermal Multimeter is a full-featured digital multimeter with integrated thermal imaging, designed to increase your productivity and confidence. The thermal multimeter helps you find, repair, validate, and report many electrical issues quickly, improving your ability to solve problems.