STMicroelectronics L7805CV, 1 Linear Voltage, Voltage Regulator 1.5A, 5 V 3-Pin, TO-220
RS stock no.:

918-1971

Mfr. Part No.:

L7805CV

Manufacturer: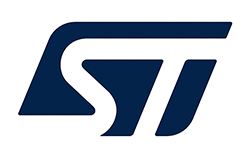 View all Voltage Regulators
---
46350 Available from UK/Europe in 4–6 working days for collection or delivery to major cities
(Heavy,
hazardous or lithium product excluded. Delivery T&C's apply)
Price (Excl VAT) Each (In a Tube of 50)
units
Per unit
Per Tube*
50 - 200
R 11.741
R 587.05
250 - 450
R 11.447
R 572.35
500 - 950
R 11.104
R 555.20
1000 - 1950
R 10.659
R 532.95
2000 +
R 10.233
R 511.65
*price indicative
RS stock no.:

918-1971

Mfr. Part No.:

L7805CV

Manufacturer:
Legislation and Compliance
---
Product Details
L78 Series Linear Voltage Regulator, STMicroelectronics
STMicroelectronics L78 Series of fixed output voltage regulators are useful in a wide range of applications within the electronics Industry. The three terminal positive linear voltage regulators can remove problems that are related with single point regulation by providing local on-card regulation. The ST Regulator IC can deliver up to 1.5A at the fixed output voltage, which can range from 5 V to 24 V. The voltage regulator offers safe area protection with the addition of internal thermal shutdown and current limiting.

Features and Benefits
Output current up to 1.5 A
Thermal overload protection
Output transition SOA protection
Output current up to 1.5 A
Output voltages of 5; 6; 8; 8.5; 9; 12; 15; 18;
24 V
Applications


Linear Voltage Regulators, STMicroelectronics
---
Specification
| | |
| --- | --- |
| Attribute | Value |
| Maximum Output Current | 1.5A |
| Regulator Type | Linear Voltage |
| Number of Outputs | 1 |
| Output Voltage | 5 V |
| Line Regulation | 100 mV |
| Load Regulation | 100 mV |
| Mounting Type | Through Hole |
| Polarity | Positive |
| Package Type | TO-220 |
| Quiescent Current | 8mA |
| Pin Count | 3 |
| Output Type | Fixed |
| Dimensions | 10.4 x 4.6 x 15.75mm |
| Maximum Operating Temperature | +125 °C |
| Maximum Input Voltage | 35 V |
| Height | 15.75mm |
| Minimum Operating Temperature | 0 °C |
| Width | 4.6mm |
| Length | 10.4mm |
46350 Available from UK/Europe in 4–6 working days for collection or delivery to major cities
(Heavy,
hazardous or lithium product excluded. Delivery T&C's apply)
Price (Excl VAT) Each (In a Tube of 50)
units
Per unit
Per Tube*
50 - 200
R 11.741
R 587.05
250 - 450
R 11.447
R 572.35
500 - 950
R 11.104
R 555.20
1000 - 1950
R 10.659
R 532.95
2000 +
R 10.233
R 511.65
*price indicative