Vishay 1μF Multilayer Ceramic Capacitor MLCC 50V dc ±10% , Through Hole K105K20X0UF63H5H
RS stock no.:

122-0702

Mfr. Part No.:

K105K20X0UF63H5H

Manufacturer: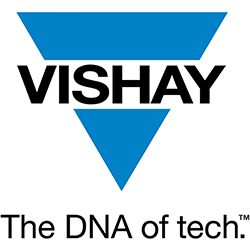 Image representative of range
View this category
---
680 Available from UK/Europe in 4–6 working days for collection or delivery to major cities
(Heavy,
hazardous or lithium product excluded. Delivery T&C's apply)
Price (Excl VAT) Each (In a Bag of 10)
units
Per unit
Per Bag*
10 - 90
R 23.861
R 238.61
100 - 190
R 23.264
R 232.64
200 - 290
R 22.566
R 225.66
300 - 490
R 21.663
R 216.63
500 +
R 20.796
R 207.96
*price indicative
RS stock no.:

122-0702

Mfr. Part No.:

K105K20X0UF63H5H

Manufacturer:
COO (Country of Origin):

CN
Legislation and Compliance
COO (Country of Origin):

CN
---
Product Details
Vishay K...H Series High Operating Temperature Multilayer Ceramic Capacitors (X0U HOTcaps)
K…H multilayer ceramic capacitors from Vishay are AEC-Q200 qualified and suitable for the harshest automotive operating conditions. These MLCCs feature an unmatched maximum operating temperature of +175°C, and are constructed from a X0U dielectric. These ceramic capacitors have a capacitance change of +22%/-56% between -55°C and +175°C. Providing a new standard of performance and reliability, the HOTcap range from Vishay is produced with a unique wet build process and noble metal electrodes.

Featuring 100% tinned copper clad leads, straight leads or crimped leads are available, with spacing of 2.5 mm or 5 mm. Vishay K…H high operating temperature MLCCs also feature UL 94 V-0 flame retardant epoxy resin.
AEC-Q200 qualified (PPAP available)
High reliability
High performance
Radial mounting style
Designed for application in the most extreme operating conditions
Unmatched maximum operating temperature of +175°C for ceramic dielectrics
Wet build process with high reliability MLCC insert
Applications
Suitable automotive applications include EMI filtering in functional areas such as cable harnesses, turbo chargers, throttle values, brake system controls, exhaust gas and seat position sensors.
Approvals
EIA 198, IEC 60384-9, AEC-Q200


---
Specification
| | |
| --- | --- |
| Attribute | Value |
| Capacitance | 1µF |
| Voltage | 50V dc |
| Mounting Type | Through Hole |
| Dielectric | X0U |
| Tolerance | ±10% |
| Dimensions | 5.1 x 5.1 x 3.2mm |
| Length | 5.1mm |
| Depth | 5.1mm |
| Height | 3.2mm |
| Series | K...H Series |
| Lead Spacing | 5 mm |
| Minimum Operating Temperature | -55°C |
| Maximum Operating Temperature | +175°C |
| Terminal Type | Radial |
680 Available from UK/Europe in 4–6 working days for collection or delivery to major cities
(Heavy,
hazardous or lithium product excluded. Delivery T&C's apply)
Price (Excl VAT) Each (In a Bag of 10)
units
Per unit
Per Bag*
10 - 90
R 23.861
R 238.61
100 - 190
R 23.264
R 232.64
200 - 290
R 22.566
R 225.66
300 - 490
R 21.663
R 216.63
500 +
R 20.796
R 207.96
*price indicative