VLMU3100-GS08 Vishay, UV LED, 410 nm 6.8mW ±60 °, 2-Pin Surface Mount package
RS stock no.:

818-4462

Mfr. Part No.:

VLMU3100-GS08

Manufacturer: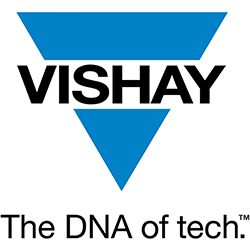 Image representative of range
View all UV LEDs
---
2730 Available from UK/Europe in 4–6 working days for collection or delivery to major cities
(Heavy,
hazardous or lithium product excluded. Delivery T&C's apply)
Price (Excl VAT) Each (In a Pack of 10)
units
Per unit
Per Pack*
10 - 240
R 8.095
R 80.95
250 - 490
R 7.893
R 78.93
500 - 990
R 7.656
R 76.56
1000 - 1990
R 7.35
R 73.50
2000 +
R 7.056
R 70.56
*price indicative
RS stock no.:

818-4462

Mfr. Part No.:

VLMU3100-GS08

Manufacturer:
Legislation and Compliance
---
Product Details
VLMU3100 Series Ultraviolet LEDs
The VLMU3100 series, from Vishay Semiconductors, are a family of UV LEDs with high brightness. They are in surface mounted (SMD) PLCC-2 packages. Their low profile packages make the VLMU3100 UV LEDs ideal for coupling to light pipes and for use in backlighting. Other suitable applications include; curing of glue/laquer and recognition of safety features of money.

Features of the VLMU3100 UV LEDs:
PLCC-2 package
Surface mounted (SMD)
Long lifetime
Viewing angle: 120°
Dimensions: 3.2 x 2.8 x 1.9 mm
Warning
UV LEDs emit ultraviolet light which can be hazardous to the human eye. Do not look at operating UV LEDs without necessary skin and eye protection.



Ultraviolet (UV) LEDs, Vishay
---
Specification
| | |
| --- | --- |
| Attribute | Value |
| Number of LEDs | 1 |
| Peak Wavelength | 410 nm |
| Radiant Flux | 6.8mW |
| Package Type | PLCC 2 |
| Viewing Angle | ±60 ° |
| Lens Shape | Round |
| Number of Pins | 2 |
| LED Material | InGaN |
| Mounting Type | Surface Mount |
| Height | 1.9mm |
| Length | 3.2mm |
| Width | 2.8mm |
| Dimensions | 3.2 x 2.8 x 1.9mm |
2730 Available from UK/Europe in 4–6 working days for collection or delivery to major cities
(Heavy,
hazardous or lithium product excluded. Delivery T&C's apply)
Price (Excl VAT) Each (In a Pack of 10)
units
Per unit
Per Pack*
10 - 240
R 8.095
R 80.95
250 - 490
R 7.893
R 78.93
500 - 990
R 7.656
R 76.56
1000 - 1990
R 7.35
R 73.50
2000 +
R 7.056
R 70.56
*price indicative